ABOUT OPPORTUNITY WORKSHOP INC OF GENTRY COUNTY
Opportunity Workshop Inc. opened on April 4th, 1972 with 15 employees with developmental disabilities, one manager, and one supervisor. We currently employ 48 individuals, 5 supervisors, 1 bookkeeper, and 1 director.
At the time the workshop opened, we had only 6,000 square feet of floor space, At the present time, our production area is 9,600 square feet and we have more than 29,000 square feet of warehouse storage space.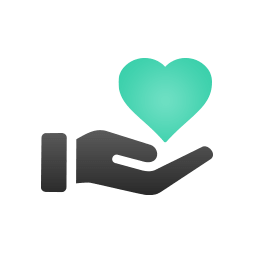 BOARD OF DIRECTORS:
Board President- David Cooper
Vice President- Lisa McGhee
Treasurer- Bill Wiederholt
Secretary- Derek Brown
Ivan Wilson Laverne Smithson Ruby Gregory Greg Dias Danny Lewis Gary Carlson David Parman
February 23, 1981
There was a fire that completely destroyed the main building of the workshop, causing between an estimated $100,000 to $150,000 in damage. A passerby noticed the fire and drove to the fire department, who were having their monthly meeting at the time. They loaded up to fight the fire, when they were starting to make progress fighting the fire, they ran out of water. They went to the fire hydrant to get more water which wasn't too far away, during this time the fire took over the whole building, making it beyond saving. They were able to contain the fire to just this building and not the smaller south building, or the large supply of lumber beside the building. The workshop manager at the time, Bob Pickerel, was able to get two filing cabinets full of paperwork before the fire took over the office part.
Along with the building being destroyed that was just 1.5 years old, it also destroyed a fork life, pneumatic drill system with nail guns and staple guns as well as an air compressor, tables, and chairs. Also, the breakroom furnishings.
The workshop recovered quickly after the fire, a month later, all employees were back to work and the workshop was operating at near 100% in most areas.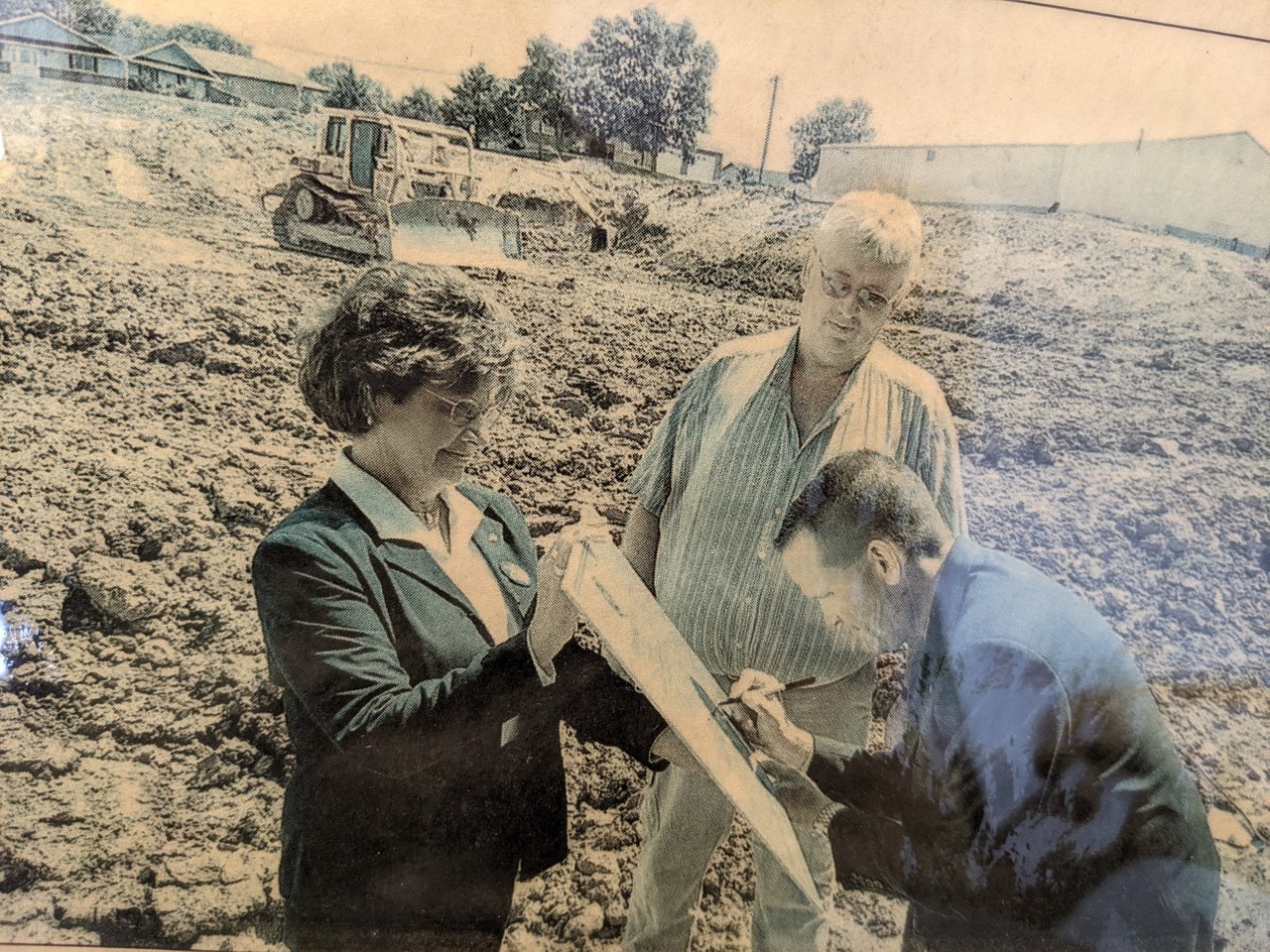 June 5th, 2007

Citizen's Bank and Trust of King City bought tax credit shares worth $100,000 and presented to Opportunity Workshop for the expansion of the new warehouse and offices.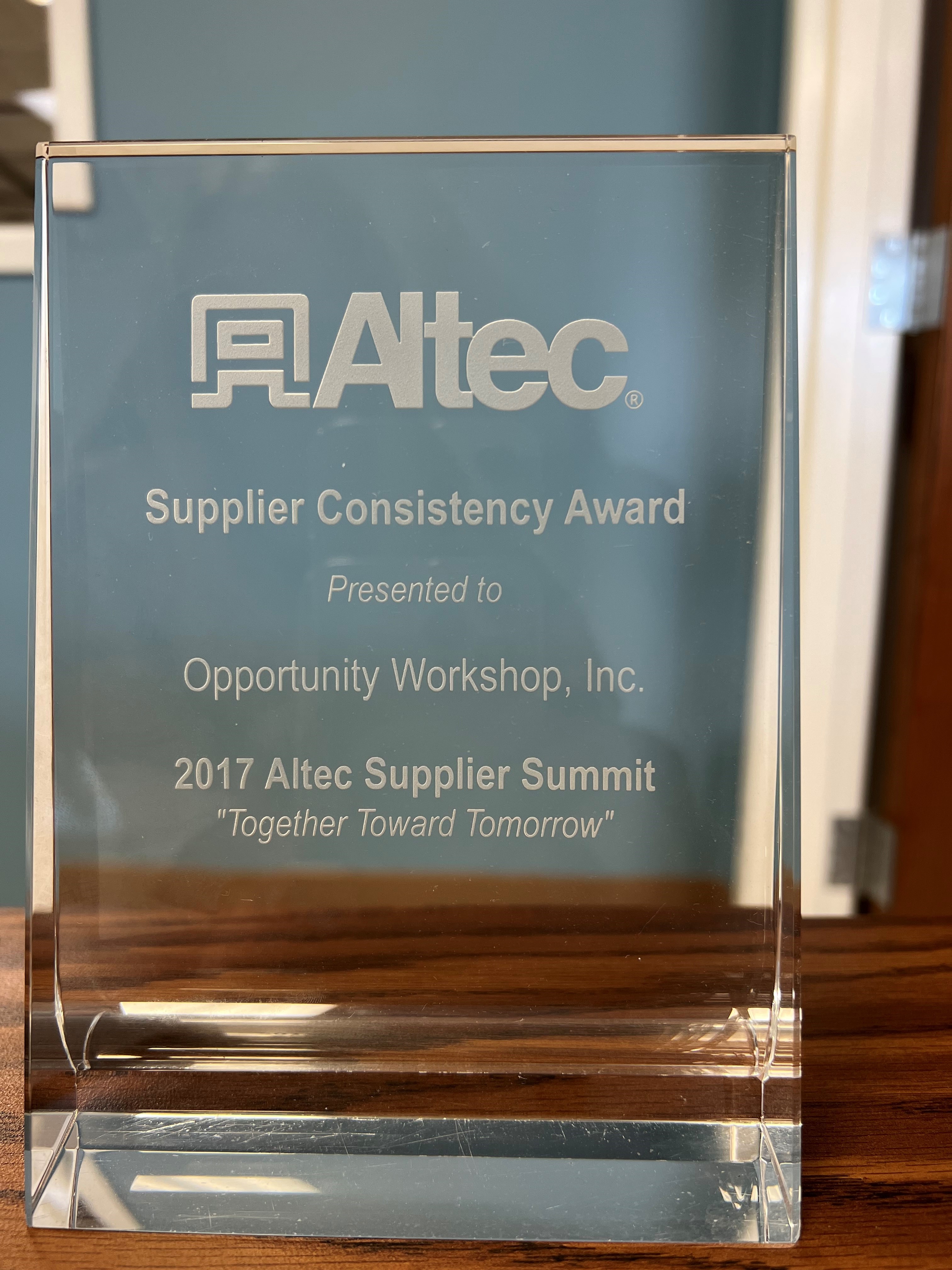 2017
Altec awarded Opportunity Workshop with the Supplier Consistency Award for continuing to provide supplies on time and being reliable. Altec has been a customer of Opportunity Workshop for 30 years!
June 5th, 2007

Gov. Matt Blunt announced today that the Missouri Department of Economic Development (DED) has approved $350,000 in Neighborhood Assistance Program for tax credits for Opportunity Workshop Inc., a sheltered workshop in Stanberry. OWI will use the credits to construct a new production facility to provide a safer, heathier work environment for employees. The new facility will be completely ADA accessible and contain a larger production area.
The DED administers the Neighborhood Assistance Program that helps not-for-profit organizations raise private-sector funds by providing partial state tax credits to businesses that make contributions to approved community improvement projects.